Queen's Award for Honeyman

Prestigious Queen's Award for HydroGienic® Pure Water Distribution System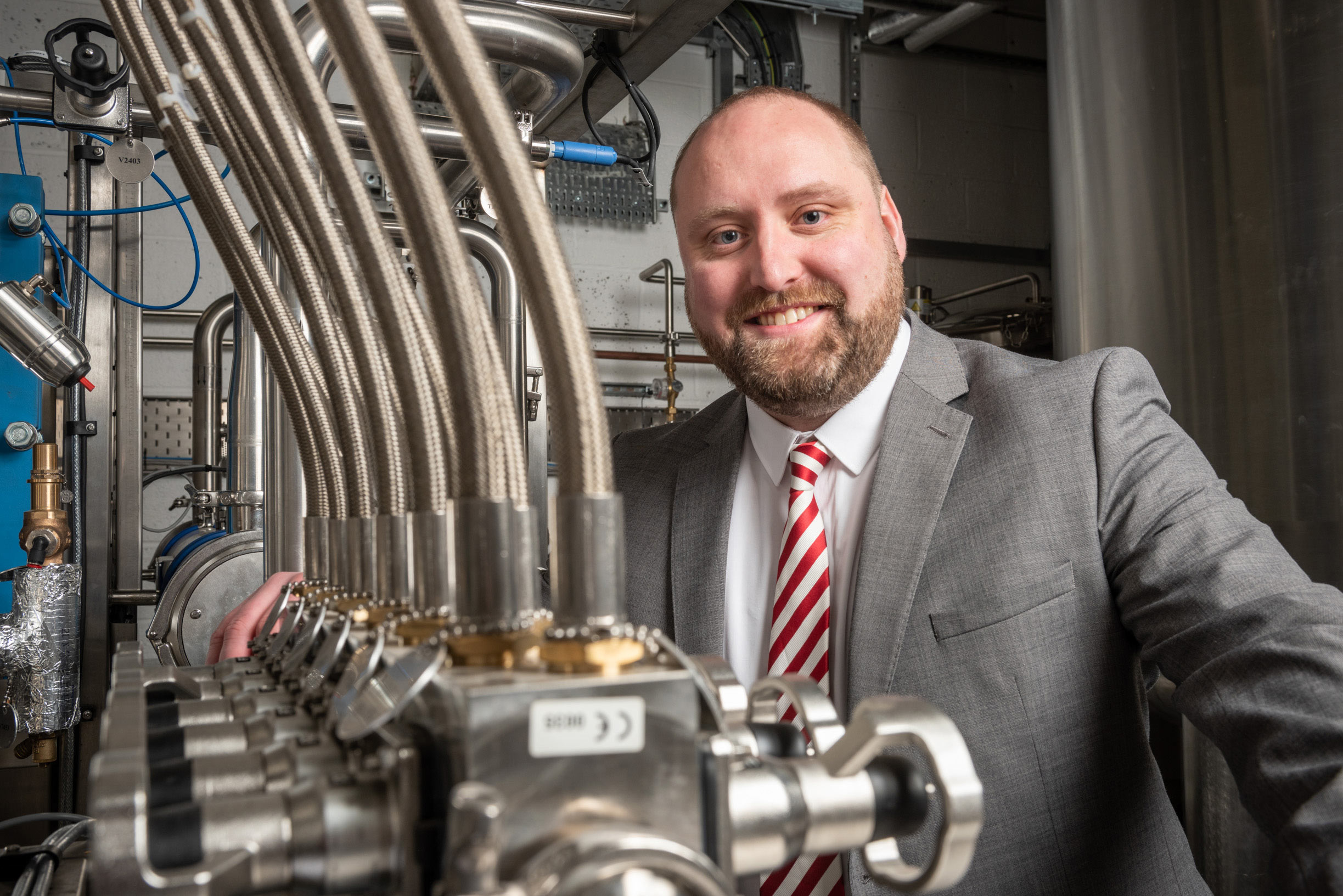 Tom Honeyman, Managing Director said of the award win, "We are deeply honoured to have been recognised by the Queen's Award for our continued work as Pharmaceutical water system specialists. There is constant commercial pressure on manufacturing facility managers to maximise efficiencies and output performance, while minimising costs and overheads. HydroGienic® enables revenue savings, as well as added-value improvement to production efficiency, performance and reliability", Mr Honeyman added, "The HydroGienic® system is tried, tested and trusted, it is a pure water distribution system for forward-thinking pharmaceutical manufacturers."
A recent adopter of the HydroGienic® system is Quotient, a commercial-stage transfusion diagnostics company. The company recently inaugurated its state-of-the-art Allan-Robb Campus, just outside of Edinburgh, which houses the company's R&D, reagent manufacturing and management.
In commissioning the construction of the campus, Quotient selected Honeyman's HydroGienic® system over other options on the market. "The new HydroGienic® system flexibility fits with our growth plans. When we need to expand the system, we can increase the number of distribution points with minimal impact on the business. We can now easily add to or isolate parts of the system," said Gordon Robb, Vice President of Operations of Quotient, "By comparison, a traditional system would need to be taken down on a regular basis and would have associated costs for sourcing water."

Click here for further details, short video and animation
To find out how HydroGienic® can support your future water needs, please contact us.
To Request Further Information Please Contact Us:
Contact Us
Our Customers: