Site Services Guide (PDF)

Site Services
Water & Steam System Servicing - Site Maintenance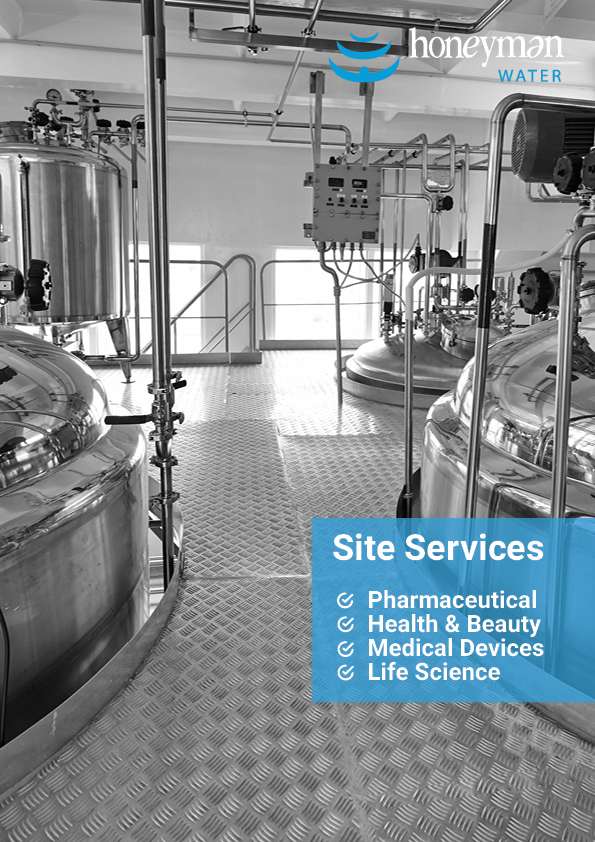 A guide to Pharmaceutical Water & Steam Systems - Site Servicing
Focusing on the Pharmaceutical, Health and Beauty, Life Science and Medical Device sectors, our experienced site services engineers offer a range of services aimed at increasing your output, helping you meet regulatory requirements and improving reliability of your current purified water, WFI or pure steam systems.
From incoming towns water to every point of use and anything in between, Honeyman Water can ensure it is reliably serviced and maintained. We can conduct preventative and reactive maintenance including; resin changes, RO membrane replacement, chemical cleans and diaphragm replacements.
Our experienced site engineers are passionate about your system, will go to great lengths to minimise disruption to your site and can attend site at times most suitable to you including out-of-hours, evenings, night shifts or weekends and Bank Holidays. All service and call-out visits are subject to RAMS and come with a detailed service report.
We have produced an introduction to the Site Servicing information available online, available here in a handy PDF Guide:
Prefer to Receive a Paper Copy?
If it would help you to receive a printed version of the Honeyman Water and Steam, Generation and Distribution Guide, please feel free to contact us with your postal address and we will arrange to post you as many copies as required.
To Request Further Information Please Contact Us:
Contact Us
Our Customers: