Water & Steam Guide (PDF)

Systems & Services
Water and Steam, Generation and Distribution Systems
A guide to Honeyman Water Systems and Services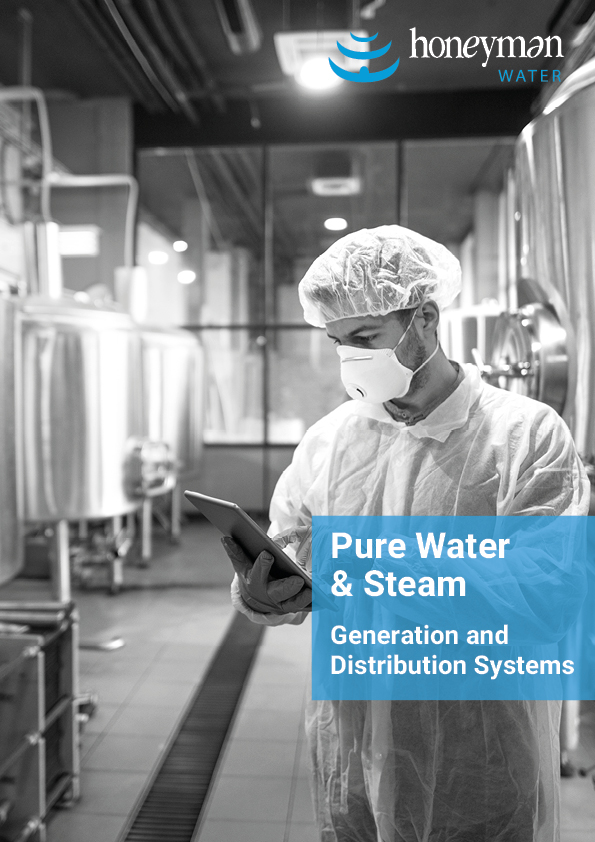 Leading pharmaceutical manufacturers turn to us for expertise and knowledge on purified water, water for injection (WFI) and pure steam generation and distribution systems.
For an overview on how leading market experts at the Honeyman Group can help design, diagnose and improve your Pharmaceutical Water and Steam Generation and Distribution Systems, avoid the pitfalls and save money.
The latest summary Water and Steam guide provides an insight as to where Pharmaceutical production facilities can go wrong and how best to avoid the pitfalls keeping purified water, WFI and pure steam flowing for your plant.
We have produced an introduction to the information available online, available here in a handy PDF Guide:
Prefer to Receive a Paper Copy?
If it would help you to receive a printed version of the Honeyman Water and Steam, Generation and Distribution Guide, please feel free to contact us with your postal address and we will arrange to post you as many copies as required.
To Request Further Information Please Contact Us:
Contact Us
Our Customers: