Water for Injection System (WFI) & Distillers

WFI by distillation and further purification by reverse osmosis
Water For Injection System (WFI)
Water For Injection System (WFI) can be created through distillation and through membrane filtration Reversed Osmosis.
The more common method is through distillation, which is an intrinsically safe method. If a distiller would fail or produce insufficient heat, there is no evaporation and no WFI generation. Whilst the use of RO and polishers can generate WFI, it is a cold process and not intrinsically safe as seal ruptures or membrane failures are not easily detectable without the use of additional equipment such as inline micro or endotoxin monitors.
Honeyman Water can provide both solutions. Our heat sanitised RO-cEDI-UF membrane filtration skids can produce cold WFI quality water whilst we can supply WFI stills from other OEM's and manage the install.
All systems are installed with fully automated control systems such as Siemens and Allen Bradley, have full audit trail as required by FDA 21 CFR part 11.
Our team of quality water experts will be glad to discuss your needs and provide a suitable and workable solution for you.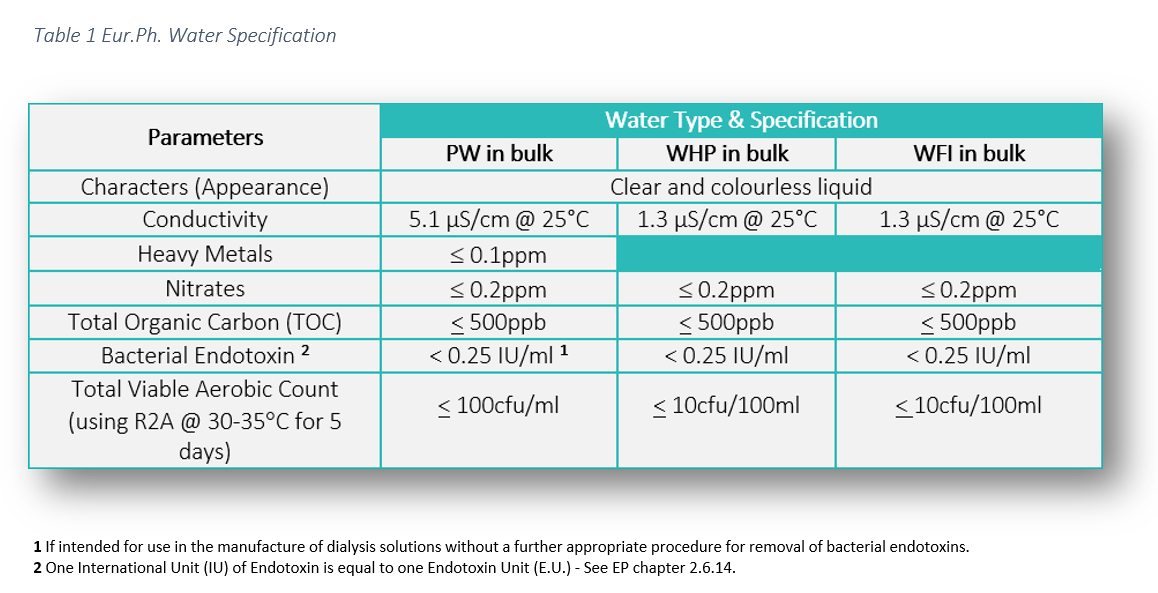 To Request Further Information Please Contact Us:
Contact Us
Our Customers: